Your Church contacts: On the go!
The iKnow Church app has a brand new feature to help you. You can now access your people database wherever you are. We hope this update gives you flexibility and helps you stay connected with your congregation.
A closer look:

See the people database as they appears on the browser version of your iKnow Church account.
Click on contact details to open up your phone map, start an email or call your contacts.
Filter down to see groups, teams, circles, as well as any saved finder searches.
Communicate with individuals when you are on the go.
If you have access to the people module on the browser version of iKnow, you will be able to see it on the iKnow Church app. The people module will reflect the permissions for your admin group.
If your church is not yet using the iKnow Church app, it is completely free and available for you.
If you have a Custom Mobile App then please contact us once you have agreed to the latest Apple terms and conditions. Find out more about this here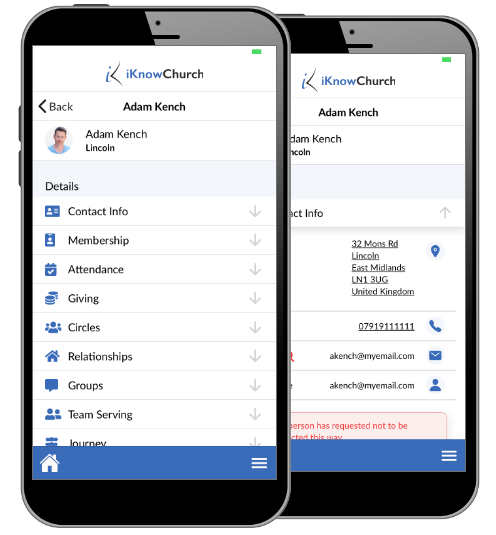 We'll have a What's New webinar to go through the details of this new release and show you how to use it. Please click the dates below to register your place.
Feedback Form
If you have any feedback about this new feature, we would love to hear from you