Using the Communication Suite in iKnow Church, you're able to keep in contact with your church community. Whether that's by email, SMS or physical letter.
We've heard from loads of churches who've been using and loving the Communication Suite, and we're thrilled to hear this.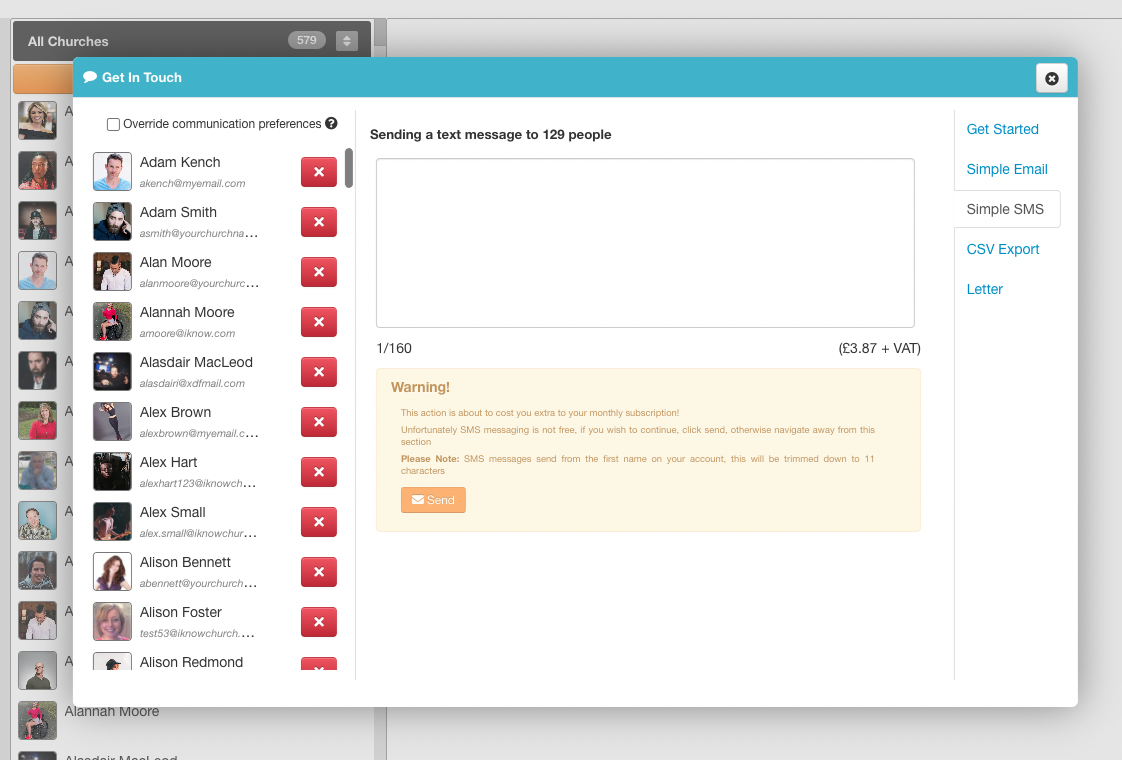 One feature of the Communication Suite which has been used by many churches is the SMS feature. You may already be aware that this is the one communication method which has an additional charge to it. This is because we use a third party provider to facilitate the sending of your messages. The cost for SMS messages has been 3p plus VAT per message, per person (PMPP). We've always displayed the estimated total cost within the Communication Suite too, so that as you're composing your message and preparing to send it, you've been able to see how much this message is going to cost.
Unfortunately our provider has increased their prices for sending messages, which means that we need to increase the costs of SMS to 4 pence pmpp plus VAT. This change in cost will be being introduced in August 2023
We will still be providing the tools to send text messages to your church, and we will also still be displaying the cost of the message before it is sent out, you may just notice that the cost of any regular SMS message you send out has increased a little bit.