Introducing our all new Room Booking module!
We've been working away for a number of weeks and months building our Room Booking module from the ground up. This new iteration gives users loads of new functionality, including the ability to take Room Booking requests online, and even process payment for these bookings too!
Take a closer look at the all new Room Booking module below.
- Set up unlimited Rooms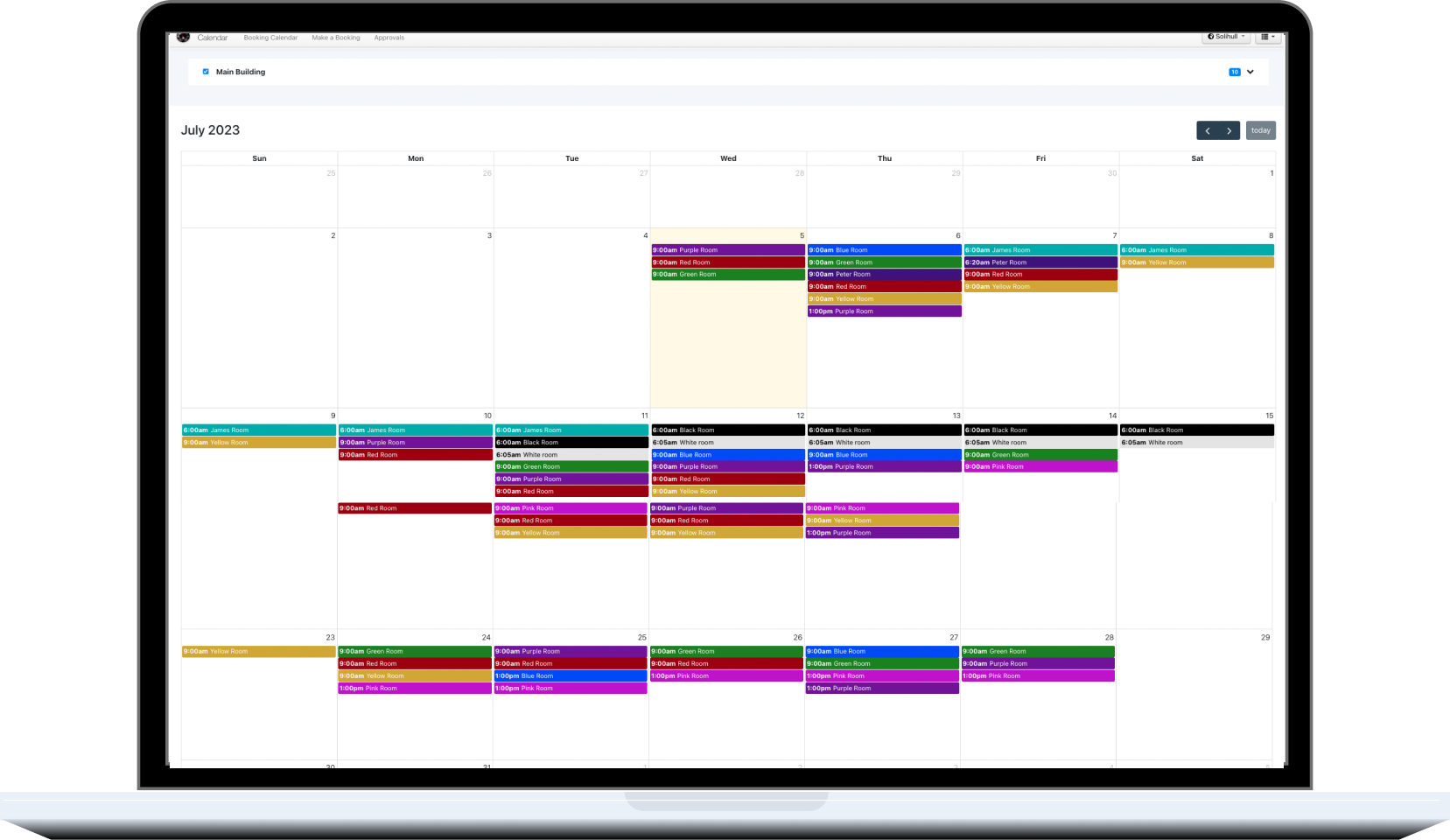 Use iKnow Church to set up as many different rooms as you need. Each room having its own opening hours, possible layouts and usage categories. Set prices for each room and manage every 'Extra' you could possibly need.
- Fully flexible booking hours
Whether your Church is open early or late into the day, or you have a volunteer able to unlock and close the building, you can set your own open hours for each room, so you know that it will only be booked when you can manage it.
- Online Booking Forms
Online booking forms make it so that visitors to your Church Website can see rooms that are available for their events, and even book them straight away*. Payment can even be taken at the point of booking, making this a frictionless process.
*You're able to set whether online bookings need to be approved or not, before payment is taken and the booking confirmed.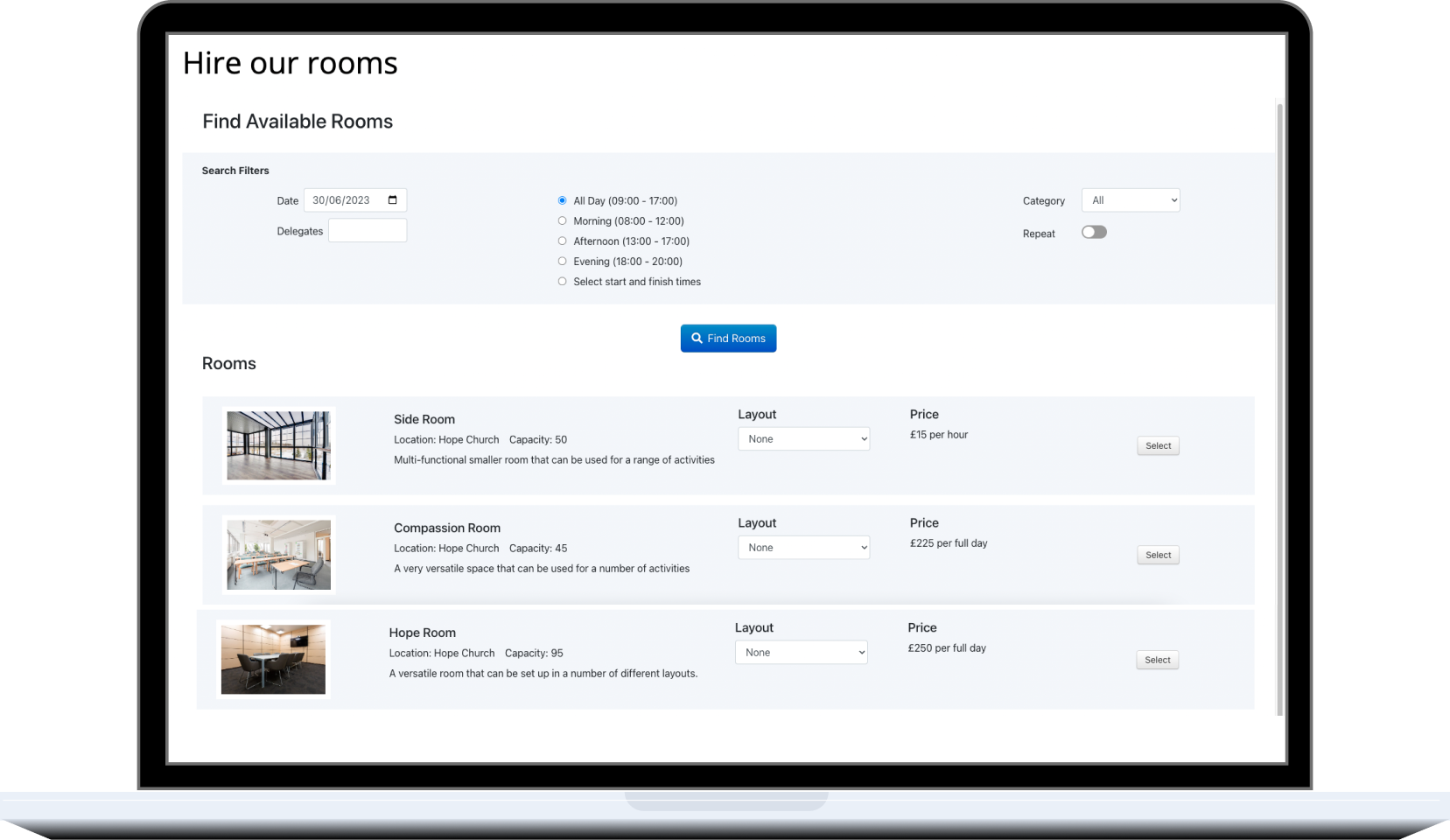 - Unlock new Revenue Streams
Whether you're new to charging for your rooms and premises, or this has been a headache, the all new iKnow Room Bookings can help solve this. Set your own fees for rooms and Extras, then take payment via Debit or Credit card!
The new Room Bookings module has already been applied to your account. If you've never used our Room Booking tools, then there is no better time to get started!